Why is Apex, NC the Place to Invest in Land?
Historically Apex has tried to control it growth and preserve its small town character which most residents of the town like. Apex is flanked by two of the fastest growing and most pro growth communities in North Carolina (Cary to the North & East and Holly Springs to the South). Apex is surrounded by 3 major arteries US 64,and the I-540 Western Loop completed December 2012.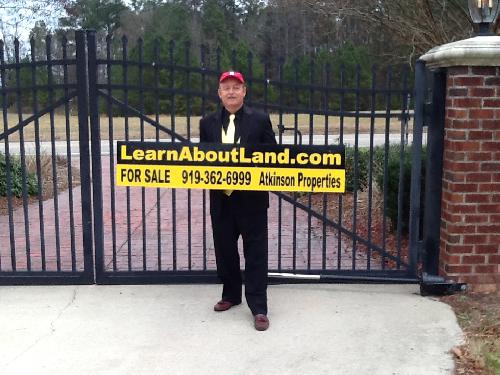 West of Apex is Chatham County, which has Jordan Lake, where upscale rural development is resulting in major traffic on the US64 corridor. To the West along Apex's western border with Chatham County is NC751 which connects US1 to I-40. Apex has the roads, the schools, and a great geographic location, In 2014 Apex shall have almost unlimited wastewater capacity when the new regional plant in New Hill comes on line.
Investors who can acquire land for a 2 to 5 year hold will be handsomely rewarded.
Investing in your Family's Future
Land values in the Apex and Western Wake area hit a plateau at the end of 2007. Since 2007, very little land has sold, thus the prices have stabilized. 2012 ended with a lot of activity and optimism by national home builders and developers. The economic environment for people that are financially able to invest in all kinds of land is excellent. Without any doubt, the home building industry is rebounding and home prices are moving up. Interest rates to investors and home buyers is projected to stay at historic lows for the next several years or longer. Now is the time. Land is the best investment a person could ever make for the long haul. At Atkinson Properties, we have been investing in land consistently for many years and enjoy helping others at all levels do the same. Whether you are a young family with children or a seasoned land investor, we stand ready to help.